How do I log in to Spreekuur.nl via the app?
Steps in brief
Make sure the Spreekuur.nl app is installed on your mobile phone
Open the app
Press log in
Enter your email and password
Enter the received SMS code
1.

Install the app

To use the Spreekuur.nl app, you must first download it.
If you use Android (for example Samsung Phones), you do this via the Google Play Store.
If you use Apple (iPhone and iOS), use the App Store.
2.

login

When you open the app, you will be given the option to log in
Enlarge
3.

login

Now use your email address and password to log in to the app.
4.

SMS control

After entering your email address and password, an SMS code will be sent to you.
A new screen will appear in which you enter the code you receive.

After completing the app you are logged in.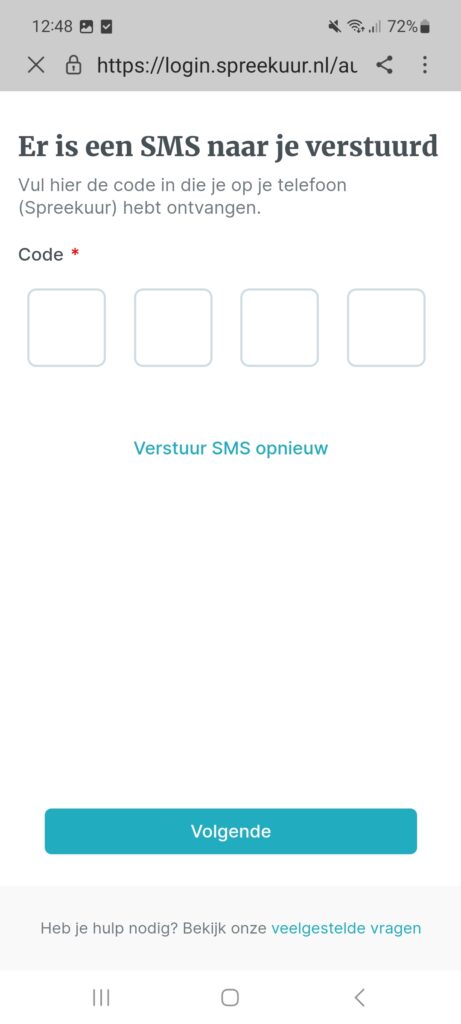 Enlarge