June 5, 2023
Now also a partner of the Health Skills Alliance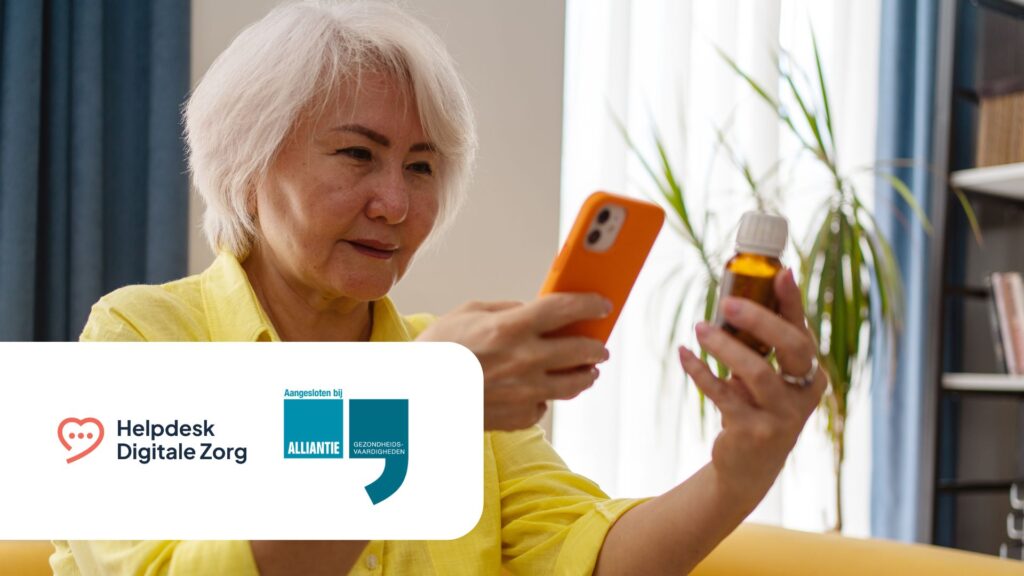 Helpdesk Digital Care has joined as a partner Health Literacy Alliance. This is a network consisting of 110 partners who are committed to accessible care.
For Helpdesk Digital Care, the partnership is a logical step and underlines our ambition to make digital care accessible to everyone. Partners of the Alliance work together based on the vision that health literacy is important as an explanation for inequality in healthcare and socio-economic health differences.
About the Health Literacy Alliance
The Health Literacy Alliance is for everyone who strives for a society in which people with limited health literacy can live healthily and receive good care. An important goal of the Alliance is to stimulate the exchange of knowledge and experience and to promote cooperation. Read more about health literacy on their website. 
The Health Literacy Alliance is coordinated by partner Pharos, health disparities expertise center. Pharos strives for an inclusive society that offers everyone equal opportunities for optimal health.