We offer you help with digital care
Topics
–
View all search results
Sorry, we didn't find anything for ''
You can try the following:
Check the spelling
Try another search
Search through all topics
Are you missing an instruction, question or healthcare institution on this website?
Let use know
Frequently searched topics:
All topics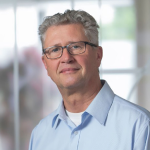 Hello, my name is Fred. My colleagues and I are standing every working day from 08:00 - 18:00 ready for you.
We help more than 17,000 people per year to use digital care independently
We make digital care accessible to everyone
There are approximately 3.5 million people in our country who are not digitally skilled. This group therefore misses fair opportunities to use the benefits of digital care. We believe that everyone has the right to access digital care. That everyone should be able to participate. Are you curious how we do this?
For healthcare professionals
More than 25 healthcare institutions offer their patients and clients support with digital care